Trade Credit Insurance
Trade credit insurance, also known as credit insurance or debtor insurance, is a vital financial tool that can protect your business from the risks associated with extending credit to customers.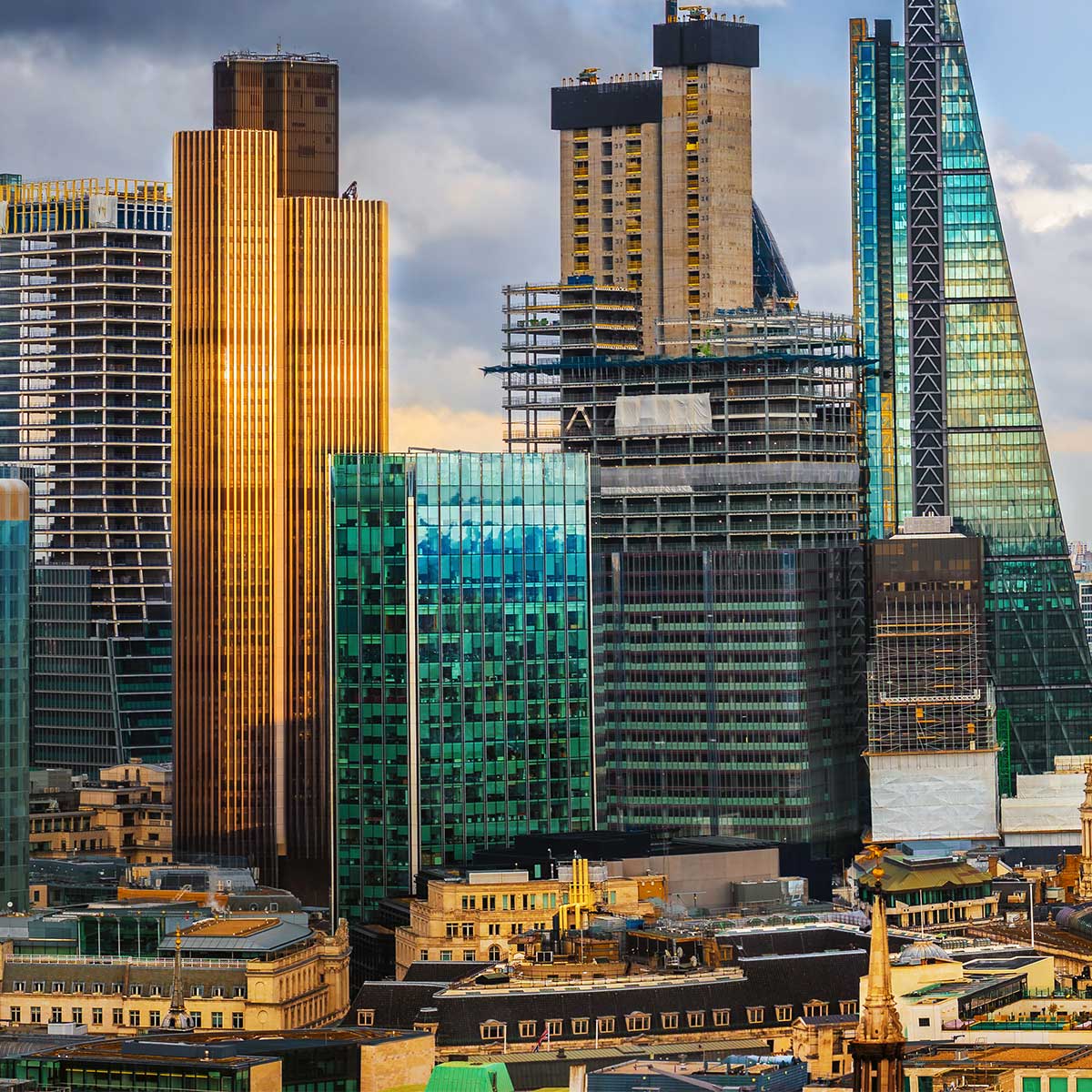 Trade Credit Insurance
Trade credit insurance, also known as credit insurance or debtor insurance, is a vital financial tool that can protect your business from the risks associated with extending credit to customers.
Get a quote
Request a call back
What is Trade Credit Insurance and what does it cover?
Trade Credit Insurance is a policy that safeguards businesses against the financial risks of non-payment or delayed payment by their customers. In the UK, businesses often offer credit terms to their customers, enabling them to pay for goods or services at a later date. However, this can pose a risk if customers fail to pay on time or default on their payments.
By opting for Trade Credit Insurance, businesses can transfer the risk of non-payment to their insurance company. In the event that a customer is unable to pay, the insurer will cover a percentage of the outstanding debt, providing businesses with financial stability and peace of mind.
The amount covered, typically varies between 75% and 95% of the invoice sum. However, the coverage amount may be higher or lower based on the specific policy purchased.
What are the benefits of Trade Credit Insurance?
There are several reasons why your business may need Trade Credit Insurance:
Financial Security: Trade Credit Insurance provides an added layer of financial security by mitigating the risks associated with extending credit to customers. It ensures that your business remains financially stable even in the face of unpaid invoices or bad debts.
Improved Cash Flow: Uncollected debts and late payments can severely impact your cash flow, making it difficult to meet your business's financial obligations. With Trade Credit Insurance, you'll receive compensation for unpaid invoices, helping to maintain a healthy cash flow.
Expansion Opportunities: If you're looking to expand your business, Trade Credit Insurance can facilitate growth by enabling you to offer credit terms to new customers without worrying about non-payment. This can lead to increased sales and improved customer relationships.
Access to Financing: Lenders and financial institutions may view your business more favourably if you have Trade Credit Insurance in place. By reducing the risk of non-payment, insurers make your business a less risky prospect, potentially leading to better financing options and terms.
Competitive Advantage: Offering credit terms to customers can give your business a competitive edge, especially if your competitors do not offer the same flexibility. Trade Credit Insurance allows you to extend credit with confidence, helping you attract and retain customers.
Example scenario of Trade Credit Insurance:
ABC Manufacturing Ltd. is a UK-based company specialising in producing high-quality industrial equipment. Over the years, they have built a strong reputation and a diverse client base, which includes both local and international customers:
To remain competitive in the market, ABC Manufacturing Ltd. offers credit terms to their customers, allowing them to pay for their orders within 60 days of delivery. While this strategy has helped the company attract new customers and retain existing ones, it has also exposed the business to the risk of non-payment.
One day, ABC Manufacturing Ltd. receives a substantial order worth £250,000 from a long-standing customer, XYZ Limited. The order is fulfilled, and the 60-day payment term begins. However, unbeknownst to ABC Manufacturing, XYZ Limited is experiencing severe financial difficulties and, as a result, fails to pay the invoice on time.
Without Trade Credit Insurance, ABC Manufacturing Ltd. would face the following challenges:
Significant financial loss: The non-payment of a £250,000 invoice would result in a substantial loss for the company, potentially affecting their ability to pay their employees and suppliers, and disrupting their day-to-day operations.
Cash flow disruption: The unpaid invoice would significantly impact the company's cash flow, making it difficult to manage their financial obligations and invest in growth opportunities.
Strained business relationship: Pursuing XYZ Limited for payment could strain their long-standing business relationship, potentially leading to the loss of a valuable client.
Fortunately, ABC Manufacturing Ltd. had the foresight to invest in Trade Credit Insurance. As a result, they benefit from the following:
Financial protection: The Trade Credit Insurance policy covers a significant percentage (e.g., 85%) of the outstanding debt, ensuring that ABC Manufacturing Ltd. receives £212,500 (£250,000 x 85%) in compensation for the unpaid invoice.
Improved cash flow: By receiving the insurance payout, the company's cash flow remains healthy, allowing them to meet their financial obligations and continue investing in their business.
Professional debt collection: The Trade Credit Insurance provider assists with the debt collection process, using their expertise to recover the outstanding balance while preserving the business relationship with XYZ Limited.
In conclusion, Trade Credit Insurance has protected ABC Manufacturing Ltd. from the financial risks associated with extending credit to their customers. By investing in this type of insurance, the company can continue to offer competitive credit terms and focus on their core business operations with the assurance that their finances are safeguarded.
What types of Trade Credit cover are available?
Individual / Key Buyer Insurance
Protecting your key risks under a single policy. This type of Trade Credit Insurance focuses on protecting a business against non-payment by a select group of customers or key buyers. Businesses can choose to insure only a few customers who represent a significant portion of their sales, have a higher credit risk, or with whom they have a substantial outstanding balance. Individual / Key Buyer Insurance allows businesses to manage their risk exposure more efficiently, ensuring they are protected against potential losses from their most crucial customers.
Credit Limit in place for the period of the policy
Non-payment default, insolvency and political risk cover.
Spot Transactions, repeat contracts or cover for a small portfolio of buyers.
Whole Turnover Insurance
Whole Turnover Insurance provides comprehensive coverage for a business's entire accounts receivable, covering all of their customers against the risk of non-payment. This policy offers the broadest protection and is suitable for businesses seeking to safeguard their entire client base, regardless of the size or risk associated with individual customers. Whole Turnover Insurance is particularly beneficial for businesses with a diverse range of customers, as it offers a blanket level of security that can be more cost-effective and simpler to manage than insuring individual buyers.
Real-time buyer credit assessment, allowing you to make informed decisions when trading.
Various levels of excess available, whilst offering attractive premiums due to spread of risk.
Exceptional Loss Insurance
Cover provided for a sizeable loss impacting your business. Exceptional Loss Insurance is a specific type of Trade Credit Insurance that covers businesses against catastrophic or extraordinary losses arising from customer insolvency or default. These losses may be beyond the scope of a standard Trade Credit Insurance policy and typically involve a significant financial impact on the business. Exceptional Loss Insurance is designed to provide additional protection against such extreme scenarios, ensuring that businesses can recover from unexpected and severe financial losses.
Insuring a portfolio of buyers.
Excess of Loss structure with higher levels of risk share with the insurer.
Peace of mind that the business is protected from a catastrophic loss.
Surety
Organisations may be required to issue various Performance Guarantees. It's common practice to use Bank Guarantees or Letters of Credit for this. We can replace these with an unsecured surety solution which does not tie up any corresponding funds and unlocks working capital.
Working Capital Enhancement
PIB Insurance Brokers provides a variety of Credit Insurance and Surety solutions to help improve Working Capital cycles and reduce costs associated with funding and transfer risk. Typically, credit solutions are used to replace collateral, improve financing and enhance credit risk. PIB's goal is to try to ensure that clients obtain a tangible financial benefit exceeding their premium spend.
Trade Receivables
By providing coverage against bad debt, a conventional credit insurance product can aid in mitigating risk, while also assisting in enhancing your working capital and decreasing your Net Debt when used alongside financing.
Trade Payables
You can enhance the credit terms you receive from your suppliers and financiers by taking a proactive approach to securing credit insurance coverage for your business.
Contingent Liabilities
To free up your working capital, you can consider replacing bank guarantees and letters of credit with surety facilities, which can provide support for a wide range of commercial and contractual guarantee needs.
Why choose PIB Insurance Brokers?
At PIB Insurance Brokers, our Trade Credit & Surety division specialises in offering tailored non-payment solutions that enable sales growth while mitigating credit risk. Our team is made up of dedicated and professional individuals who strive to deliver high-standard service that complements our clients' credit management.
We work with businesses of all sizes, from SMEs to large multinational corporations, to enable them to trade with confidence. With access to markets and partners globally, we advise businesses on bespoke credit insurance and non-payment solutions that allow our clients to maximise the benefits available to them.
At PIB Insurance Brokers, we understand the challenges and risks that businesses face, especially in the current economic climate. We are committed to supporting businesses and helping our clients protect their largest asset while encouraging growth.
As an independent specialist broker, we have wide access to the credit insurance market, including Lloyds of London. Our comprehensive list of approved insurers enables us to provide clients with effective and cost-efficient credit insurance solutions. With excellent relationships and significant leverage with many insurers, our clients can access the best cover available.
Browse our complete service offering
Business Insurance
From caravan parks to schools, we use our niche expertise to help businesses big and small
Private Client Insurance
From home and motor, to boat and art; browse through our different types of insurance cover
Employee Benefits
The right benefits can make all the difference to your team, keeping them engaged and happy to work for you
Risk Management
All businesses face risks. What's important is how you deal with them. But you're not alone