Electrical Contractors Insurance
Secure your electrical contracting business with comprehensive Electrical Contractors Insurance. Cover liability, tools, and more to ensure peace of mind on every job.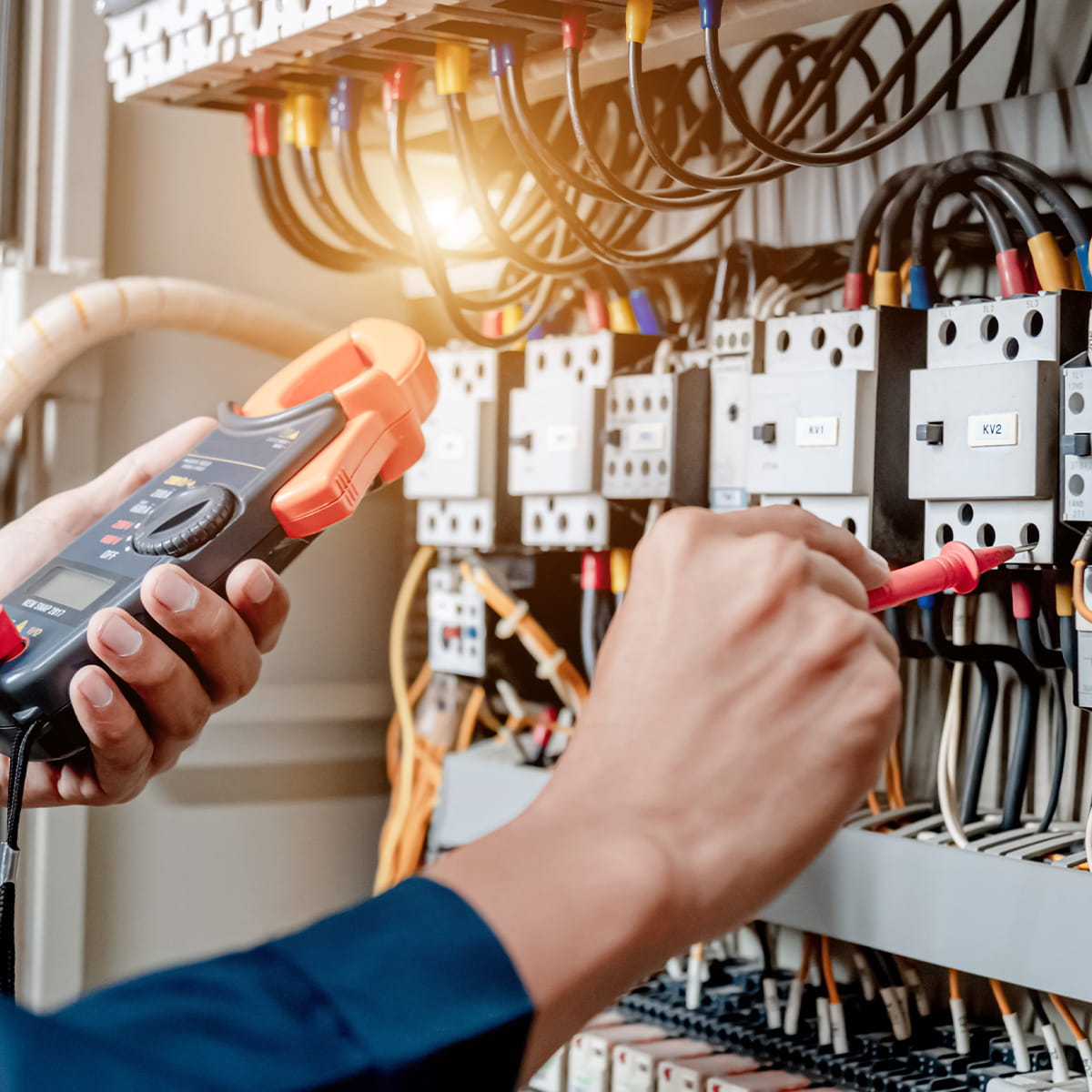 Electrical Contractors Insurance
Secure your electrical contracting business with comprehensive Electrical Contractors Insurance. Cover liability, tools, and more to ensure peace of mind on every job.
Get a quote
Request a call back
What is Electrical Contractors Insurance?
Electrical Contractors Insurance is a specialised form of business insurance designed to meet the unique risks and challenges faced by electrical contractors. In the electrical contracting industry, the stakes are high. One small mistake can lead to significant financial loss or even legal repercussions. That's why it's essential to have Electrical Contractors Insurance.
What insurance does an electrical contractor need?
Employers' Liability Insurance: Required by law if you employ one or more people. This insurance covers the costs of compensating employees who are injured or become ill through work.
Public Liability Insurance: While not a legal requirement, it is strongly recommended and sometimes mandatory, depending on the contract or client requirements. It covers you if a member of the public or a client is injured, or if their property is damaged because of your work.
Vehicle Insurance: If your business owns and operates vehicles, it's legally required to have at least third-party insurance to cover injuries to other people and damage to their property.
Professional Indemnity Insurance: Recommended for businesses offering professional advice or services. It covers you in case a client suffers financial losses due to your advice or services.
Contract Works Insurance: Also known as "Contractor's All Risk," this insurance covers you for the physical loss or damage to ongoing work on a construction site. It can sometimes include tools, materials, and equipment.
Tool and Equipment Insurance: This will cover the cost of replacing your tools and equipment in case they are stolen or damaged.
Product Liability Insurance: If you supply electrical products, this insurance will cover you if one of those products causes injury or damage.
Income Protection: This can replace part of your income if you're unable to work because of illness or disability.
Legal Expenses Insurance: Covers legal costs incurred by your business, for instance, in disputes with clients or employees.
Business Interruption Insurance: Covers losses incurred due to an event that interrupts normal business operations, like a fire or flood.
Cyber Liability Insurance: Protects against the financial and reputational risks associated with cyberattacks.
Directors and Officers Insurance: Provides protection for individuals who are directors or officers against personal losses and the cost of claims made against them.
Health and Safety Liability Insurance: Helps cover the costs associated with health and safety claims.
Why Choose PIB Insurance
As an electrical contractor, your work comes with its own set of unique risks and challenges. Whether it's liability from electrical faults or the need to protect your specialised tools and equipment, having the right insurance is crucial. That's where PIB Insurance comes in.
Expertise in Professional Indemnity Insurance
Our Leicester Office specialises in providing Professional Indemnity Insurance, a crucial cover for electrical contractors who offer consulting or design services. This insurance protects you against claims for financial loss due to faulty advice or design errors in electrical systems.
A Leading UK Business Insurance Broker
PIB Insurance is a leading business insurance broker in the UK. We work with a carefully chosen panel of insurance providers to offer you the best possible coverage options.
Tailored Solutions for Electrical Contractors
We understand the specific needs of electrical contractors and offer an extensive range of insurance products to suit your unique business venture. From liability to tools and equipment coverage, we've got you covered.
Nationwide Coverage
Although our specialists are based in Leicester, we offer our services to electrical contractors across the UK, ensuring you have the coverage you need, regardless of where your business is located.
Choose PIB Insurance for a tailored, comprehensive insurance solution that allows you to focus on what you do best—providing top-notch electrical services.
Request a quote for Electrical Contractors Insurance.
Get a quote
Browse our complete service offering
Business Insurance
From caravan parks to schools, we use our niche expertise to help businesses big and small
Private Client Insurance
From home and motor, to boat and art; browse through our different types of insurance cover
Employee Benefits
The right benefits can make all the difference to your team, keeping them engaged and happy to work for you
Risk Management
All businesses face risks. What's important is how you deal with them. But you're not alone