Food and Drink Insurance
Our specialists understand the unique risks and requirements of the food and beverage industry, providing tailored insurance solutions for manufacturers and retailers alike.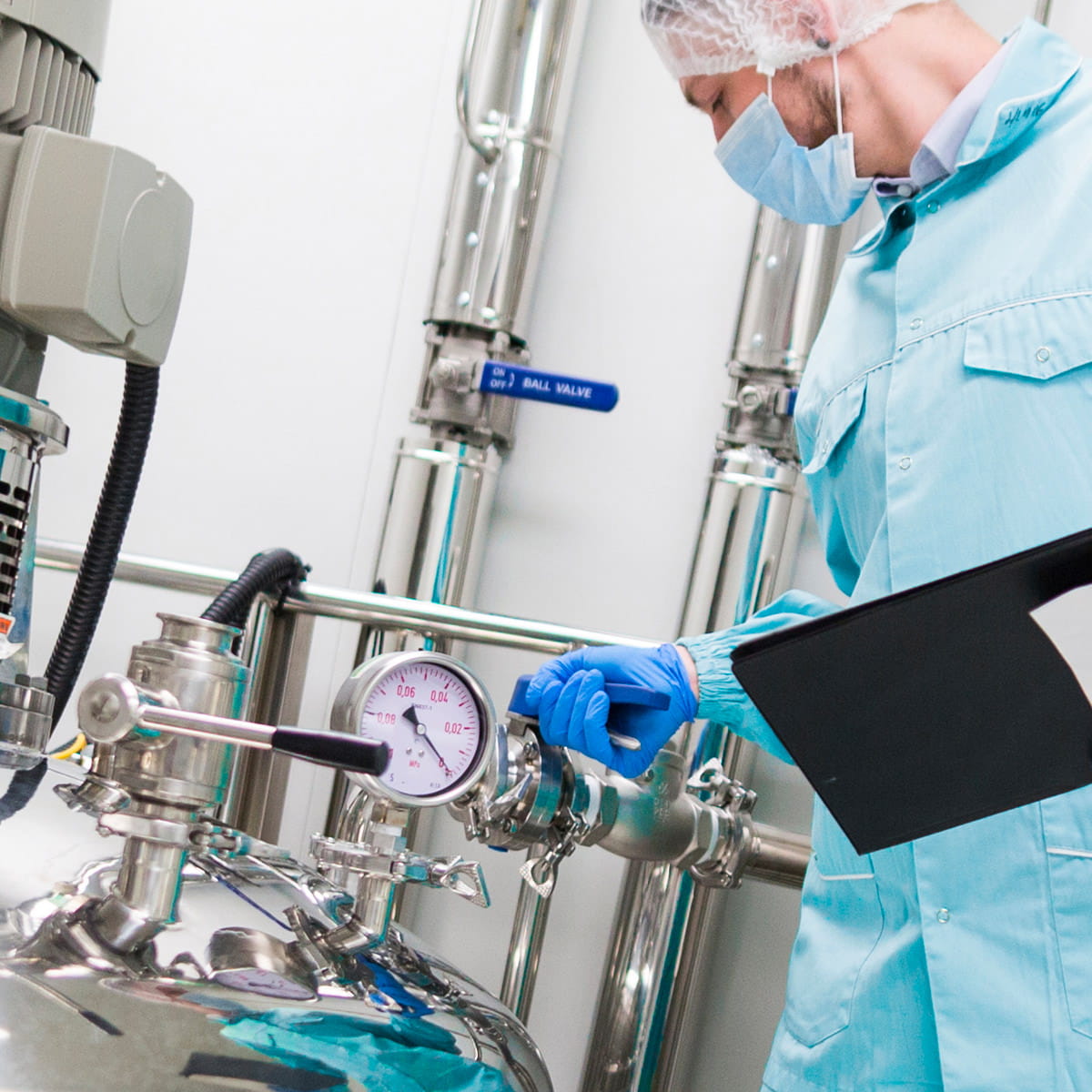 Food and Drink Insurance
Our specialists understand the unique risks and requirements of the food and beverage industry, providing tailored insurance solutions for manufacturers and retailers alike.
Get a quote
Request a call back
Food and beverage businesses we work with:
Food and beverage manufacturers: Businesses producing food and drink products for sale, ranging from small artisan producers to large-scale industrial operations.
Wholesale food and beverage distributors: Companies supplying food and drink products to retailers, restaurants, and other businesses.
Restaurants: These businesses offer full-service dining experiences, focusing on providing meals prepared and served on-site.
Fast-food establishments: Quick-service eateries that typically serve pre-prepared or swiftly cooked meals, often for takeaway or drive-through customers.
Cafés and coffee shops: Establishments primarily serving tea, coffee, and other beverages, along with light snacks, pastries, and sometimes sandwiches.
Bakeries: Businesses specialising in producing and selling baked goods such as bread, pastries, cakes, and biscuits.
Pubs and bars: Establishments primarily serving alcoholic beverages and may offer a limited food menu, often including traditional pub fare.
Catering services: Companies providing food and beverage services for events, such as weddings, corporate functions, or parties.
Delicatessens and speciality food shops: Retailers offering a variety of speciality and gourmet foods, often including deli meats, cheeses, and prepared salads.
Food trucks and mobile businesses: Businesses serving food and beverages from a truck, cart, or temporary stand.
What insurance do food and beverage businesses need?
The precise insurance coverage for a food and beverage business depends on factors such as the business's size, nature, services offered, and the area in which it operates. As specialists in food and beverage insurance, we aim to thoroughly understand your requirements and challenges to deliver tailored insurance and risk management solutions that best serve your business and its unique needs and requirements.
Typical cover could include:
Product Liability Insurance: Protects against claims resulting from faulty food and drink products causing harm or damage to customers.
Public Liability Insurance: Covers claims from third parties for injury or property damage due to your food and beverage business operations.
Employers' Liability Insurance: Mandatory coverage for UK businesses, safeguarding against employee injury or illness caused by work in the food and beverage industry.
Business Interruption Insurance: Covers loss of income and additional expenses caused by unexpected events like fires, floods, or equipment breakdown that may disrupt food and beverage production and sales.
Buildings & Contents Insurance: Insures the premises, including kitchens, restaurants, and other food and beverage business establishments, and equipment against damage or theft.
Goods in Transit Insurance: Protects stock while being transported or stored, ensuring that food and drink products remain in good condition during transportation and storage.
Cyber Insurance: Covers losses from cyber-attacks, data breaches, and system failures that can disrupt food and beverage business operations and compromise customer information.
What unique risks do food and beverage manufacturers encounter?
Food and beverage manufacturers face several unique risks due to the nature of their operations, including:
Food contamination: The presence of harmful bacteria, viruses, parasites, or chemicals in food products can lead to illness or injury in consumers.
Spoilage: Perishable food items have a limited shelf life and can spoil due to improper storage, transportation, or handling.
Allergen contamination: Cross-contamination with allergens during production can cause severe allergic reactions in consumers with food allergies.
Product recalls: Manufacturers may need to recall products due to contamination, mislabelling, or other safety concerns, leading to significant financial losses.
Equipment breakdown: Malfunctioning or damaged machinery can disrupt production and result in costly downtime.
Supply chain disruptions: Delays or interruptions in the supply of raw materials, transportation, or other logistical issues can impact production and revenue.
Regulatory compliance: Manufacturers must adhere to strict food safety regulations, and failure to comply can result in fines, penalties, or even business closure.
Workplace accidents: Employees in food and beverage manufacturing facilities can be exposed to hazards such as slips, trips, falls, cuts, or burns, potentially leading to injuries or workers' compensation claims.
Environmental risks: Food and beverage production processes may produce waste or emissions that could harm the environment, leading to potential legal and financial consequences.
Intellectual property risks: Manufacturers must protect their proprietary recipes, processes, and branding to avoid potential copyright or trademark infringement issues.
Our food and beverage specialists can assist in addressing the unique risks your business may face. It is essential for food and beverage manufacturers to maintain a safe and compliant operation and protect their business from potential financial losses.
Why choose PIB Insurance Brokers
We understand the unique risks and requirements of the food and beverage industry. We provide tailored insurance solutions for manufacturers and retailers alike, ensuring that our clients have the coverage they need to protect their businesses and assets.
Expertise: Our team of insurance specialists has extensive experience in the food and beverage industry. We understand the unique challenges that businesses in this sector face and can provide customised insurance solutions that meet your specific needs.
Tailored Coverage: We take the time to understand your business and its unique risks. We then work with our insurance partners to provide tailored coverage that provides the protection you require, without any unnecessary or excessive coverage.
Cost-Effective: We understand that insurance can be a significant expense for businesses. That's why we work with our clients to find the most cost-effective solutions that provide the coverage they require.
Claims Support: In the unfortunate event of a claim, we are here to support you every step of the way. Our claims team will work with you to ensure that your claim is processed quickly and efficiently, minimizing any disruptions to your business.
Overall, choosing PIB Insurance for your food and beverage insurance needs means that you can have peace of mind knowing that your business is protected by experts who understand your industry and are committed to providing customised, cost-effective solutions.
Get a quote for your Food and Drink Business
Get a quote
Browse our complete service offering
Business Insurance
From caravan parks to schools, we use our niche expertise to help businesses big and small
Private Client Insurance
From home and motor, to boat and art; browse through our different types of insurance cover
Employee Benefits
The right benefits can make all the difference to your team, keeping them engaged and happy to work for you
Risk Management
All businesses face risks. What's important is how you deal with them. But you're not alone