Helping dealers find post-COVID cost efficiencies
PIB Motor Trade group discusses maximising profitability during COVID in AM Online magazine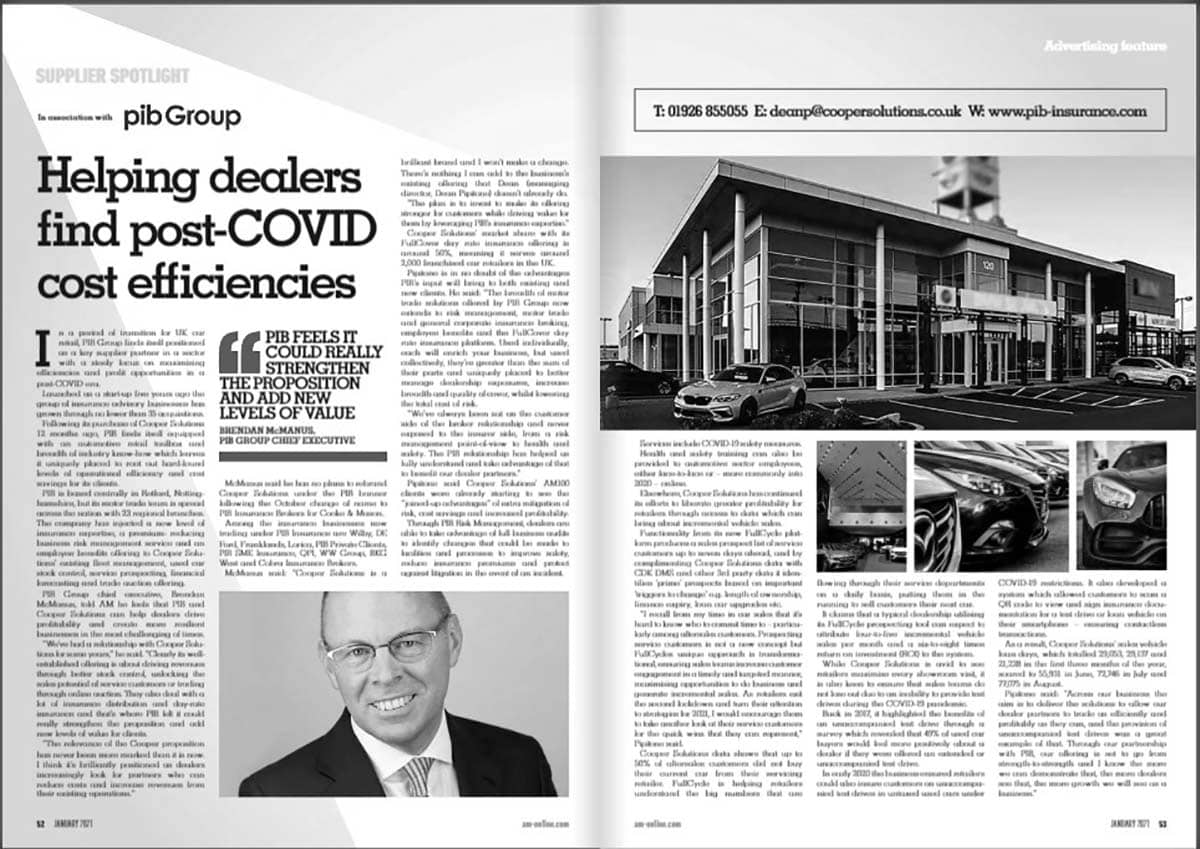 Helping dealers find post-COVID cost efficiencies
PIB Motor Trade group discusses maximising profitability during COVID in AM Online magazine
Back to news
Helping dealers find post-COVID cost efficiencies
PIB Motor Trade group discusses maximising profitability during COVID in AM Online magazine

In the January 2021 issue of AM Online magazine, PIB Group were proudly featured in a double page spread focusing on how motor trade dealers could maximise their profitability during the COVID-19 pandemic.

Whilst no one could have predicted the pandemic would still be causing havoc to the nation almost a year after the first lockdown, businesses up and down the country have had to adapt to survive. Motor trade dealers have been shut down, open and shut down again, but those with a willingness to survive have learnt to not only physically prepare their premises for COVID-safe operation but also to review their business model and offerings to the public.

In the article, Brendan McManus, CEO of PIB Group, discusses how PIB Group's core value of collaboration is providing the motor trade industry access to a unique group of businesses within PIB Group. This collaboration includes expertise from our motor trade insurance brokers with powerful sales solutions and tools from Cooper Solutions, plus our own Risk Management team to help with COVID risk assessments, health and safety, training and much more.
Should you have any questions or queries about your insurance, please don't hesitate to contact us.