Motorcycle Dealer Security
As interest in motorcycles increases, PIB Insurance Brokers suggests that dealers should review their security arrangements.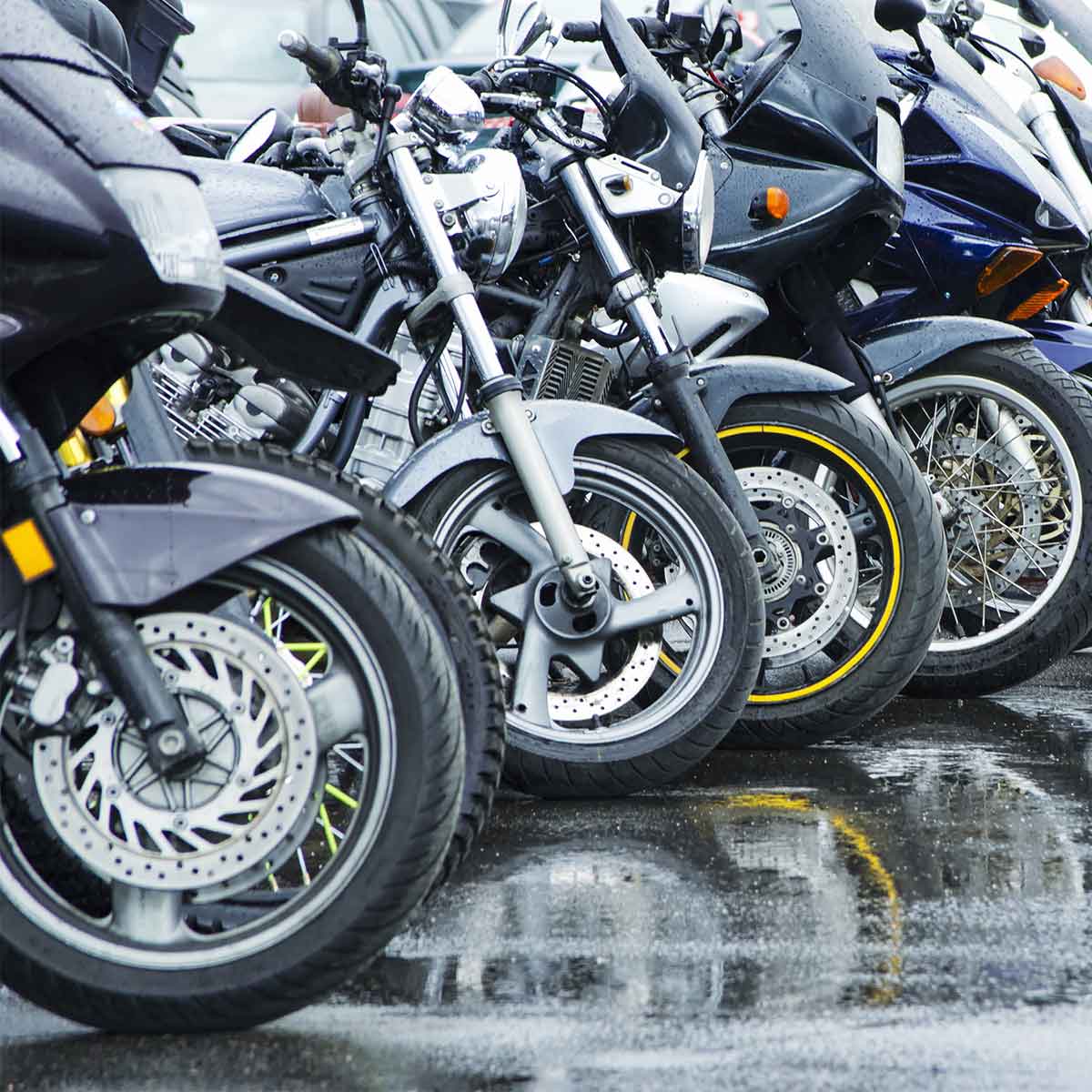 Motorcycle Dealer Security
As interest in motorcycles increases, PIB Insurance Brokers suggests that dealers should review their security arrangements.
Get an insurance quote
Whilst COVID-19 has had a devastating effect on our economy, interest in Motorcycles continues. Unfortunately Motorcycles have always been a target for thieves and as demand increases so does the attention of thieves. Thieves don't tend to be overly subtle when it comes to stealing Motorcycles, making it hard to defend against.
As interest increases, we suggest that dealers should review their security arrangements to make sure they are able to minimise the effect of an attack if it is not possible to defend the premises completely. We have used our knowledge of the market place and talked to Insurance surveyors and these are some of the things that dealers ought to consider:
Perimeter security
Not always relevant for Motorcycle Dealers but where it is appropriate you should consider Palisade fencing, although the fixing bolts can be vulnerable to being cut off, or Anti Climb fixed Mesh security fencing.
Consider security posts
Security post quality varies, so we would recommend those that have passed the Sold-Secure Attack Test.
Entrances
Palisade Gates with Hinge protection locked with Close Shackle Padlocks, ideally to at least CEN Grade 4 . Lockable retractable or drop down security posts behind gates. We would also recommend padlocks are protected with a welded steel shrouds to slow down thieves cutting them off.
Roller Shutters
Where these are used for the workshop area to door should have shot bolts or pins to either side to prevent the door simply being jacked up. The opening mechanism should be locked with a padlock if it is manual or the door should be isolated if it is electric. The door should be included in the alarm system. The last point is important where we are dealing with Police Response to alarm systems as they will require 2 parts of the alarm system to be triggered before attending and the door being attacked can be the first.
Monitored CCTV
This is particularly useful where you have a lot of Motorcycles in one building. However it needs to be fitted by an SSAIB or NSI approved installer, the Remote Visual Response Centre (RVRC) must be accredited to BS5979 & BS8418:2015. The system must transmit the received images via GPRS or IP over a fixed broadband & the system must be status checked every 2 hours as a minimum. It may also be appropriate for site audio deterrent (speakers) by RVRC plus a system that includes remote viewing by you the dealer via smart phone (if feasible) as this assists with site response safety.
Building Alarms
Ideally Redcare GSM or Dualcom GPRS. Grade 3 alarm with Grade 4 signalling. Just to be awkward, due to 21CN network changes coming in, new systems will now have radio/radio (two mobile paths) or radio/IP (mobile and broadband). These should be:
BT Red Care Extra, Advanced or Advanced Extra
CSL Dualcom Gradeshift or Gradeshift Pro DP3
Any other dual path Alarm Transmission System with performance level DP3 certificated to BSEN50136-1:2012
We would suggest alarm systems should gain level 1 police response achieved via URN (Unique Reference Number). Your Intruder alarm installer will know the criteria of system required to achieve this.
Chains or Cables and Ground Anchors
We would recommend where possible that even when indoors motorcycles should be secured with either chains or cables attached to ground anchors as this offers a deterrent to potential thieves and also slows down thieves once they are in the building.
What security you need will very much depend on the type of site that you have and any alterations you are thinking of making to the security should be checked with your Insurers, as your policy will contain conditions requiring you to inform your Insurers of such changes. They may also have suggestions themselves and will sometimes have recommended suppliers or possibly be prepared to offer some risk management funding to help with any upgrades. One can but ask.
For more information please visit our Motorcycle Dealer Trade Insurance page or contact David Moffat.
14.04.21
Find out more about Motorcycle Dealer Trade Insurance
Find out more