eHealth Bulletin
Ground-breaking new cover for the emerging digital healthcare industry.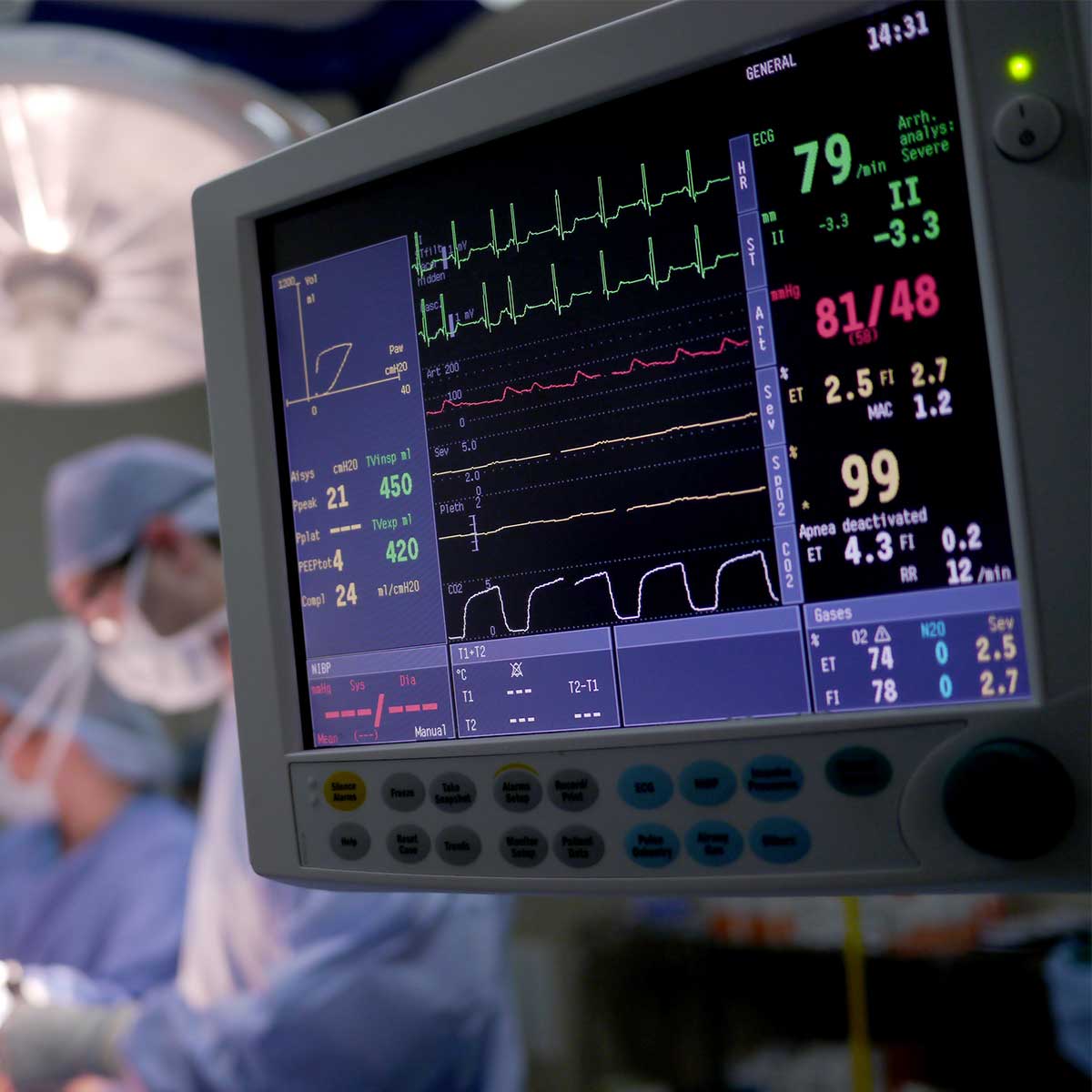 The world is changing rapidly, and digital healthcare is transforming the way patients are being treated and cures developed. With many risks and exposures as yet uncovered, PIB offers high quality eHealth policies that provide ground-breaking new cover aimed specifically at digital healthcare companies. Here, we look at the background, the risks and the solution.
A fast-growing new market
Accelerated, although not solely driven, by the pandemic, the demand for digital healthcare solutions represents one of the fastest-growing markets - ranging from Artificial Intelligence (AI) to remote patient monitoring and interactive telemedicine services - with digital and hybrid healthcare enquiries set to surpass traditional enquiries within the next year.
2021 saw a 32%* growth in Artificial Intelligence (AI) and soon many healthcare providers will be offering a digital health function as a mainstream in everyday life. Companies that operate in this field often bridge the gap between healthcare and technology, and as these sectors continue to intersect and evolve, they're open to a wide range of emerging exposures. For example, bodily injury no longer only occurs from the delivery of healthcare, it can also occur as the result of a healthcare technology failure or a cyber incident.
With increased competition to release the latest medical software and the use of AI tools, there's also been a surge in intellectual property infringement claims. At present, nearly one fifth* of all digital healthcare claims are intellectual property related and will soon outpace traditional medical negligence claims.
70%* of healthcare claims now come from areas not covered by traditional policies and healthcare cyber claims are up 25%* from 2020, highlighting the need for a comprehensive policy that provides cover for the modern-day healthcare company, especially as the legal and regulatory landscape becomes ever more complex and stringent.
New risks and exposures
As technology plays a more crucial role in how healthcare is delivered, a whole raft of new risks - in particular bodily injury exposures - has emerged, as the following examples illustrate:
A skincare app, using AI to assess whether a skin lesion is cancerous, focuses on the wrong part of the skin, leading to the patient's skin cancer going undiagnosed for a 6-month period, increasing the bodily injury risk.
An employee of a telemedicine company leaves to start up their own company, providing a similar service, and is accused of violating trade secrets by taking information with them, along with breach of fiduciary duty and breach of contract.
A malicious email allows a cyberattacker into a telemedicine company's computer system, encrypting all records and halting the ability to operate. With a duty to protect patient's personal records, the company faces potentially huge financial penalties and may have to pay a ransom to retrieve their data.
A ground-breaking solution
As one of the UK's leading insurance brokers, with a reputation for thinking differently and pushing boundaries, and committed to meeting the emerging requirements of digital healthcare companies, PIB is offering high quality eHealth policies, aimed at companies delivering healthcare services electronically. This includes telemedicine platforms and providers, eHealth apps, remote patient monitoring tools, AI, ePharmacies and eHealth research involving data collection and analysis.
Tailored cover
The new policy can be tailored to individual requirement, but in broad terms provides cover for:
Bodily injury arising from cyber events and system outages
Automatic coverage for physicians and medical practitioners acting on the healthcare provider's behalf
Technology Errors and Omissions (E&O)
Products such as wearable and self-monitoring healthcare devices failing to perform and causing financial loss
Cyber and privacy exposures, including the threat of ransomware, fines and penalties
Public, product and employers' liability and legal expenses
Optional extras, including defence costs, defence of licence proceedings and blanket additional coverage.
Talk to PIB today
As technology plays a more crucial role in how healthcare is delivered - with AI capable of predicting medical conditions or diseases before they even occur or plugging the provider shortage gap for diagnostic purposes - healthcare is undergoing its most rapid revolution yet and facing an unprecedented range of new risks. Even GPs, who still operate largely at traditional level, have digital exposures, with most unaware of the consequences.
Always looking to protect against new and emerging risks, PIB is in a position to offer an immediate solution, ensuring digital healthcare providers have adequate protection against these new and emerging risks. To find out more and discuss your requirements, please contact Richard Cupit, Head of Healthcare T: 07935 709160
*Statistics sourced from CFC Underwriting