PIB Insurance Brokers celebrates the festive season with 24 Days of Giving
Supporting local communities throughout Advent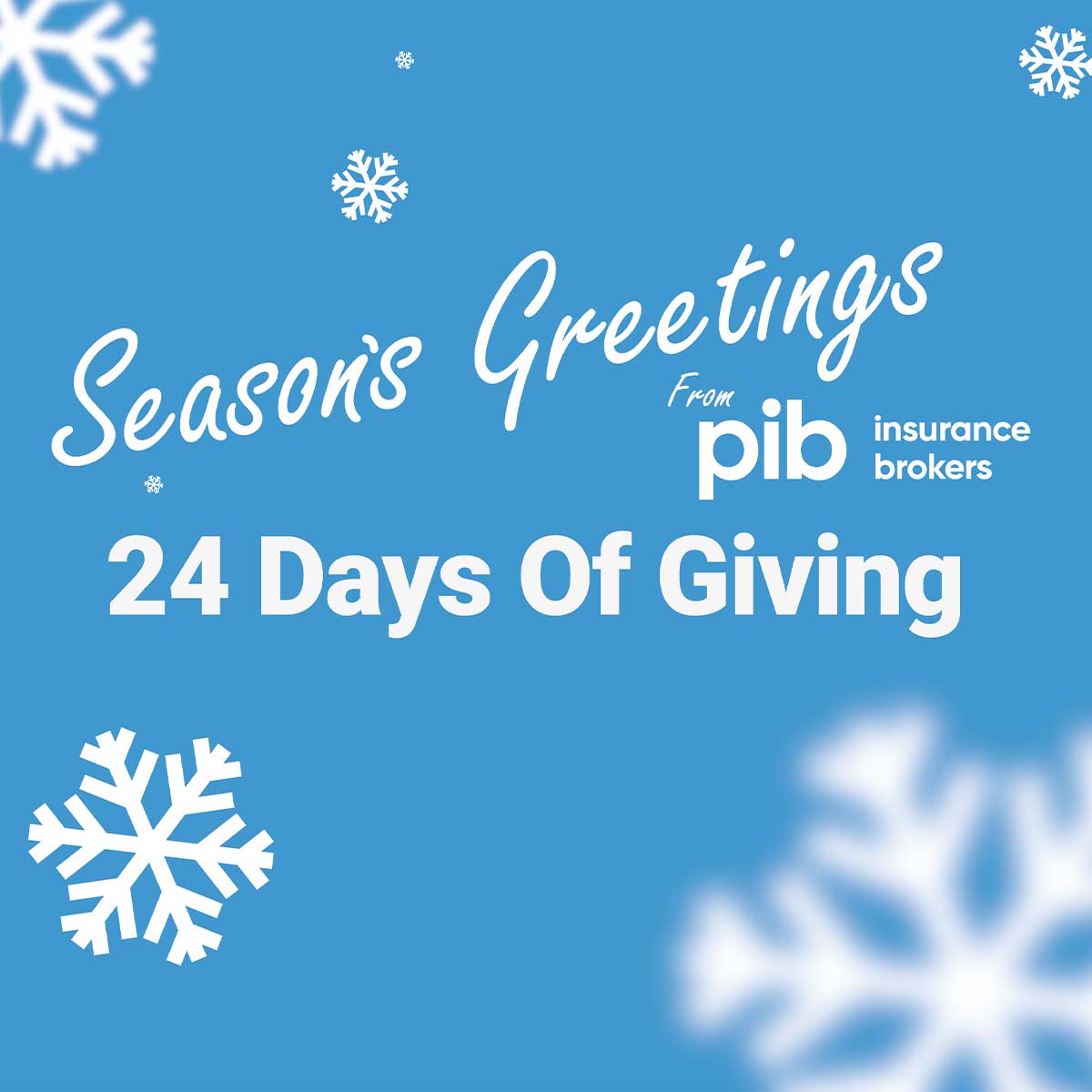 PIB Insurance Brokers celebrates the festive season with 24 Days of Giving
Supporting local communities throughout Advent
Contact us
Following the success of our 24 Days of Giving last year when we invited each of our branches to nominate a charity to receive a donation, we have been pleased to welcome the return of PIB Insurance Brokers' 24 days of Giving 2021.
Each day from 1st December to 24th December, we have been donating £250 to a charity. Nominations have been invited from our 24 branches across the UK to help a charity in their local community. Organisations we have been able to support include hospices, food banks, air ambulances, homeless shelters and animal rescue centres.
As insurance brokers with many clients in the charity sector, we have witnessed first-hand the struggles charities have faced during the Covid-19 pandemic. As demand for services has increased, and operating costs have risen to comply with safety measures, it is important for us to support organisations across the UK.
This year's 24 Days of Giving is supported by the PIB Group Community Trust. The Trust was launched at the beginning of 2021, as part of the PIB Group's corporate social responsibility programme.
Backed by PIB Group, the Trust has been able to offer funding to support the many charitable endeavours of our colleaguesby enabling contributions to be made to their chosen charities. Launched at the beginning of this year, the Trust has been able to donateto local charities and causes, as well as corporate or Group donations and employee initiatives, and plans to increase the amount given year on year proportionate to the growth of the business.
Each day we have revealed a branch's chosen charity across our social media platforms. To see the charities and organisations we are proud to support this month, please view our 24 Days of Giving 2021 page, or follow us on LinkedIn and Twitter.
For more information about our 24 Days of Giving and the PIB Community Trust, please contact the Marketing team.