What Happens When a Business Becomes Insolvent?
Businesses become insolvent for many reasons, but what happens when a business declares insolvency? In this blog, we'll run through everything you need to know.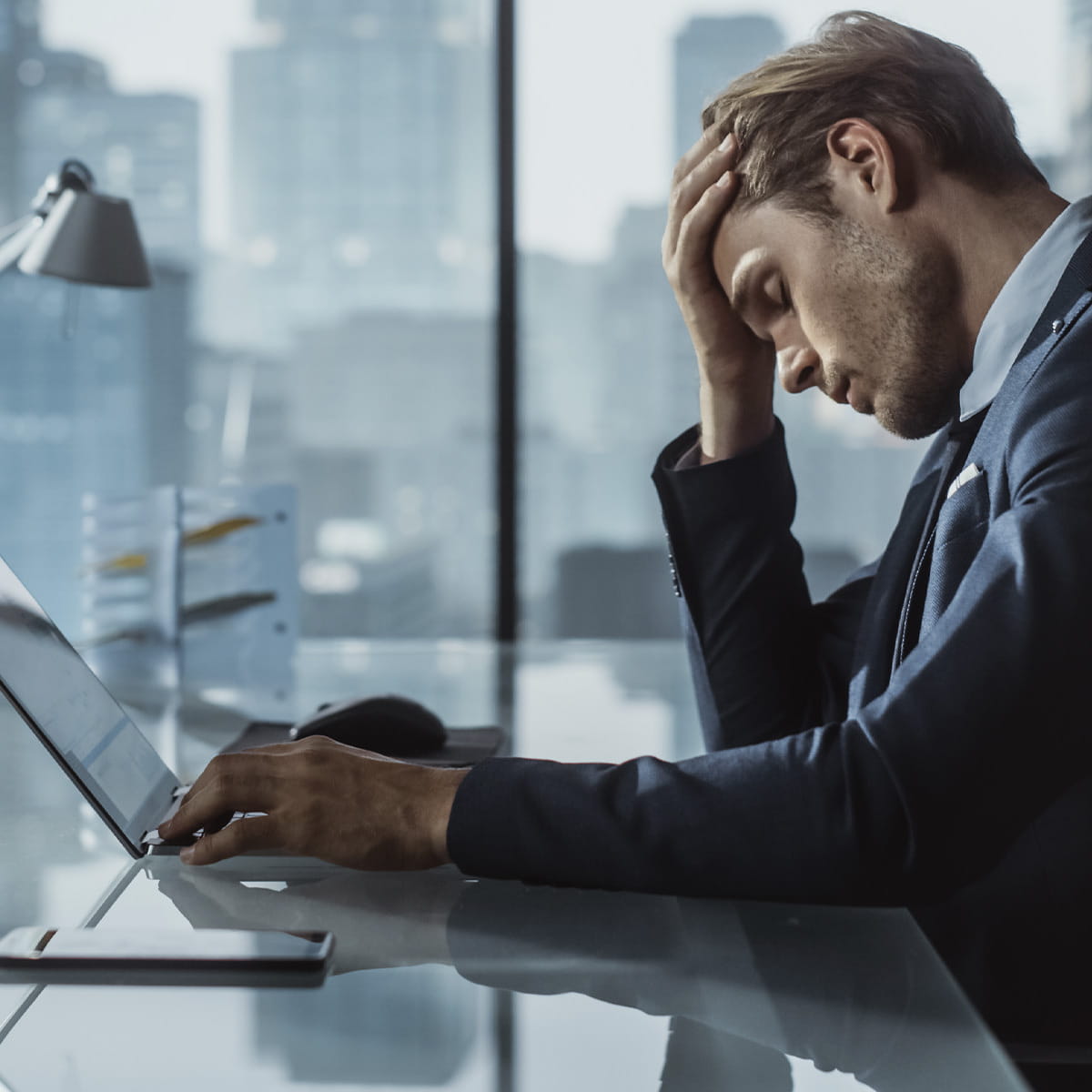 What Happens When a Business Becomes Insolvent?
Businesses become insolvent for many reasons, but what happens when a business declares insolvency? In this blog, we'll run through everything you need to know.
Get a quote
Request a call back
Insolvency is, unfortunately, part of business; not all businesses will succeed, and many will become insolvent.
But what is insolvency, what process does a business follow during insolvency, and what happens if one of your clients/customers goes insolvent with unpaid debts to you?
We'll answer these questions and more in this blog.
What is insolvency?
When a business becomes insolvent, it means that its financial liabilities exceed its assets, and it is unable to meet its debt obligations as they come due. Insolvency can result from various factors, including poor financial management, economic downturns, excessive debt, or declining revenue.
Essentially, when a business declares insolvency, it's because they cannot pay off their debts and cannot continue functioning as a business.
At this stage, an insolvency practitioner (IP) is usually appointed. It's their job to liquidate the business by selling off all assets, and settle any debts to the best of their ability. This might mean that, if someone owes you money, that you'll not get the full amount back. This is why trade credit insurance is so important, but more on that a little later.
What Happens When a Business Becomes Insolvent?
What Happens If One of Your Clients Becomes Insolvent?
If your business becomes insolvent, that's it, the Insolvency Practitioner (IP) will handle the rest.
If one of your clients becomes insolvent, however, you may be uncertain how much of your debt will be settled, if any. This will depend on the amount of outstanding debt, the nature of your business relationship with the client, and the legal and financial circumstances surrounding the client's insolvency.
When one of your clients declares insolvency, and they have outstanding debts to your business, common steps that you should take as a creditor are as follows:
What's the Difference Between Insolvency and Administration?
'Insolvency' and 'administration' are two terms that are commonly mixed up.
Administration is a legal process by which an administrator will be appointed by the business and attempt to bring it back from the brink of insolvency. The administrator takes control of the company's affairs, and will attempt to maximise the business' chance of survival.
This is, of course, much better for creditors, as they're more likely to get all of the money that they're owed. Do bear in mind that many administrators will ask for help from creditors, often asking to establish payment plans or for you to help the insolvent business in other ways. It's up to you, as a creditor, to decide whether you wish to continue doing business.
Commonly, administration leads to insolvency, so if any of your clients enter into administration, you need to choose whether to preserve the relationship and hope they recover, or exit from the relationship to avoid accruing any further debt.
What's the Difference Between Administration and Liquidation?
While both liquidation and administration are part of general insolvency procedures, they are very different in approach.
Liquidation is the final part of any company's life – here all assets are sold, and the company is dissolved entirely.
Administration, on the other hand, offers the business a chance to pull out of insolvency by appointing an administrator and restructuring the business.
How Can You Protect Your Business from Client Insolvency?
Client insolvency is not something many business owners want to think about – after all, an insolvent client can only lead to headaches for you and your business.
That's why we recommend that any business offering credit to their customers should invest in trade credit insurance.
What is Trade Credit Insurance?
Trade credit insurance is a policy that businesses use to protect their trade debtors from loss due to credit risks such as protracted default, insolvency, or bankruptcy.
Any credit risk is usually caused by customers (buyers or debtors) who cannot fulfil payment obligations. In this instance, if you have trade credit insurance, any debts will be settled by the insurer, and your organisation doesn't miss out should a client fail to pay.
Trade Credit Insurance is a great way to protect your business and prevent any financial setbacks that are out of your control.
Where Can You Get Trade Credit Insurance?
Fortunately, you're in just the right place!
PIB Insurance are a market leader in brokering agile, bespoke trade credit insurance, designed to cover anywhere from 75-95% of your invoice sum.
You shouldn't be penalised for another business' faults. By insuring against non-payment, you can confidently invest in your growth strategy, safe in the knowledge that your cash flow is assured, and financing can be secured, even in the face of unpaid invoices or bad debts.
Our Trade Credit and Surety division is backed by PIB Group. Don't take the risk – partner with PIB. Let's have a conversation about your trade credit insurance needs. Get in touch with our trade credit experts today.