Hotel Insurance
We've been insuring hotels for more than a decade and understand that every hotel business is different.

Our team of experts can provide cover from a single site operator to multi site operations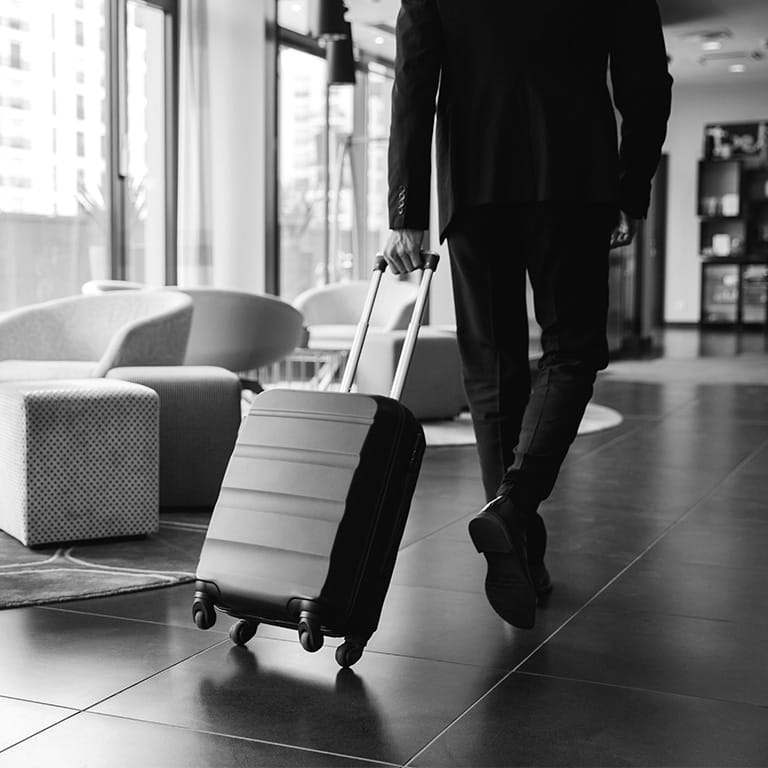 Hotel Insurance
We've been insuring hotels for more than a decade and understand that every hotel business is different.

Our team of experts can provide cover from a single site operator to multi site operations

Get a quote
Request a call back
A hotel business has three main areas on which to focus. The property itself, the staff and guests and finally the income of the business
Keeping these three areas protected are vital for your business, so it makes sense that you would want to insure against any potential risks in these areas.
Protection through the right insurance policies can make a big difference to the business should any claims arise which could cause great difficulties financially. Here at PIB Insurance, we work with a wide range of insurance providers to offer the right levels of insurance for your hotel's needs.
Our specialist team of experts at PIB Insurance Brokers offer hotel and leisure clients across the UK access to a wealth of knowledge and bespoke advice to support and advise businesses on the level of protection required based on the risk profile and specific needs.
Our insurance policies are underwritten by a panel of global insurers, supporting clients with both UK and international portfolios. We build a tailored hotel policy to provide the protection you need.
So if you are looking for a broker that has a wealth of knowledge and experience in the hotel sector, cover that is designed to meet the needs of today's hotel owners, investors and management companies combined with access to risk management and health & safety resources, we'd love to talk with you
Business Insurance for Hotels
Insurance for your property falls under buildings and contents insurance. Should someone get hurt, you can take out policies for public and employers' liability cover. In order to protect your income, there is business interruption insurance. Depending on your individual hotel, there may be other policies which would prove beneficial for your unique requirements.
Hotel cover can include:
Full theft cover
Public and products liability
24-month business interruption cover
Average free buildings insurance cover
Seasonal increase
Loss of attraction
Illness outbreak (as a result of a 'specified illness')
Loss of public utilities
Employee lottery win
Employee dishonesty cover
Additional increased cost of working
Alternative accommodation
Why Choose PIB Insurance
PIB Insurance are a leading business insurance broker based in the UK. We work with a carefully selected panel of insurance providers, which allows us to offer a great range of insurance products for a broad range of business industries. We offer Combined Commercial Insurance to remove the difficulty of multiple insurance policies.
Our team can help you to find the right insurance products which will be of value to your unique business and at the right level of protection to suit the risks your business faces day to day.
Browse our complete service offering
Business Insurance
From caravan parks to schools, we use our niche expertise to help businesses big and small
Private Client Insurance
From home and motor, to boat and art; browse through our different types of insurance cover
Employee Benefits
The right benefits can make all the difference to your team, keeping them engaged and happy to work for you
Risk Management
All businesses face risks. What's important is how you deal with them. But you're not alone