PIB Insurance Brokers' CEO Steve Redgwell takes on 10k charity walk for Motor Neurone Disease
More than 200 friends and colleagues Walk With Redgie to raise awareness and funds for Challenging MND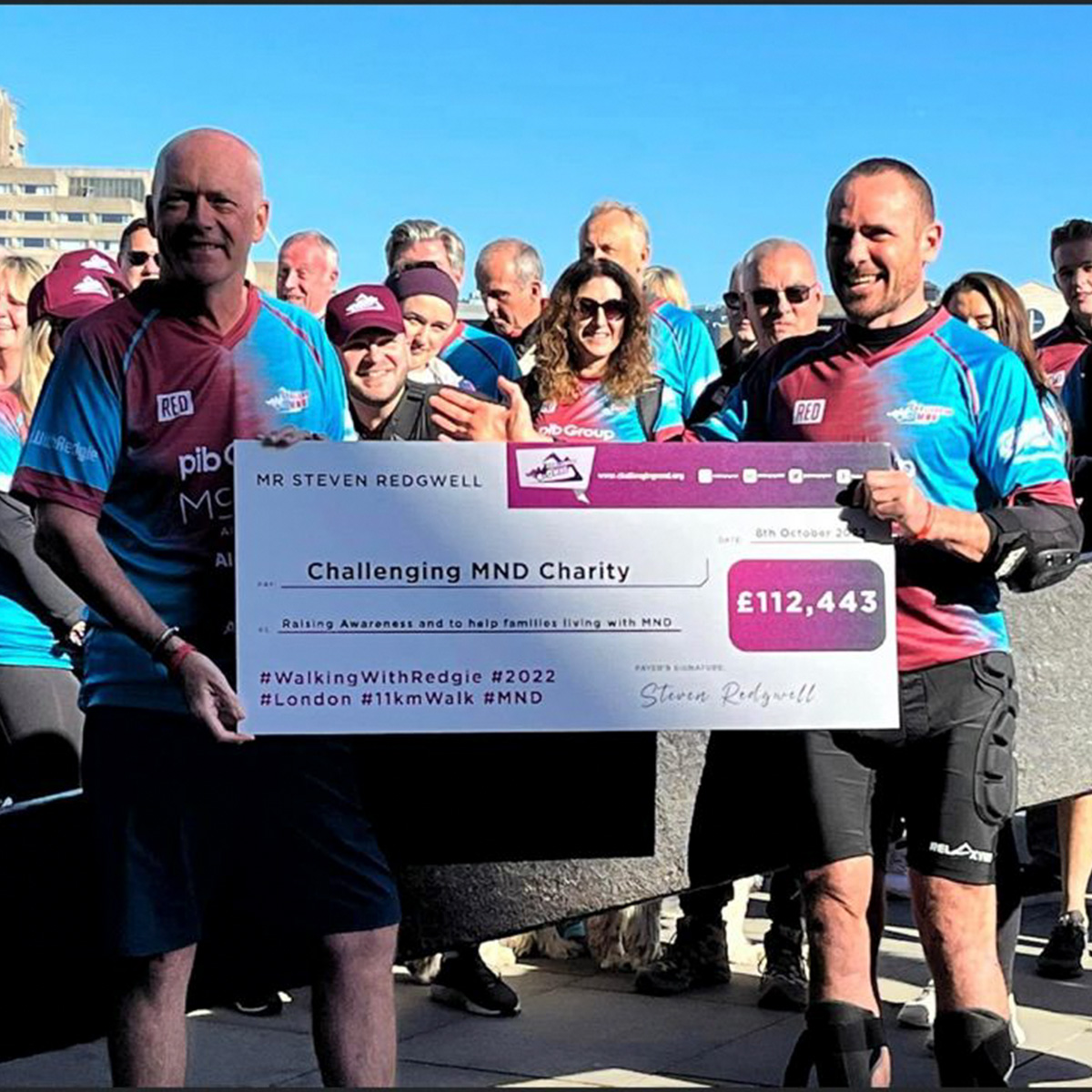 PIB Insurance Brokers' CEO Steve Redgwell takes on 10k charity walk for Motor Neurone Disease
More than 200 friends and colleagues Walk With Redgie to raise awareness and funds for Challenging MND
Back to news
Request a call back
On 8th October 2022, our CEO Steve Redgwell walked ten kilometres along the South Bank in London, along with colleagues and friends to raise money for charity Challenging MND.
Steve was diagnosed with Motor Neurone Disease (MND) four years ago, and has focused his energy on helping those who live with the disease. MND is a progressive disease for which there is no cure, causing deterioration in the functioning of the body.
Steve commented: "MND doesn't just affect the individual, but impacts their entire family. Every day, 6 people are diagnosed with Motor Neurone Disease. Challenging MND works to ensure we give every one of those people the opportunity to create amazing memories with their family and friends which will last forever."
The train strike didn't deter anyone, with more than 200 people 'Walking With Redgie' in the October sunshine, and colleagues who were unable to make the trip to London showing their support as they walked in Essex, Salisbury,Yorkshire, Scotland, and as far away as Bermuda.
Steve continued: "My friends and colleaguesnot only gave me a day that I will never forget but helped raise awareness of MND and support a very special charity, thank you so much!"
PIB1246