PIB Insurance Brokers receives CFC Premier Partner accolade 
Recognition of our commitment to helping businesses prevent a cyber attack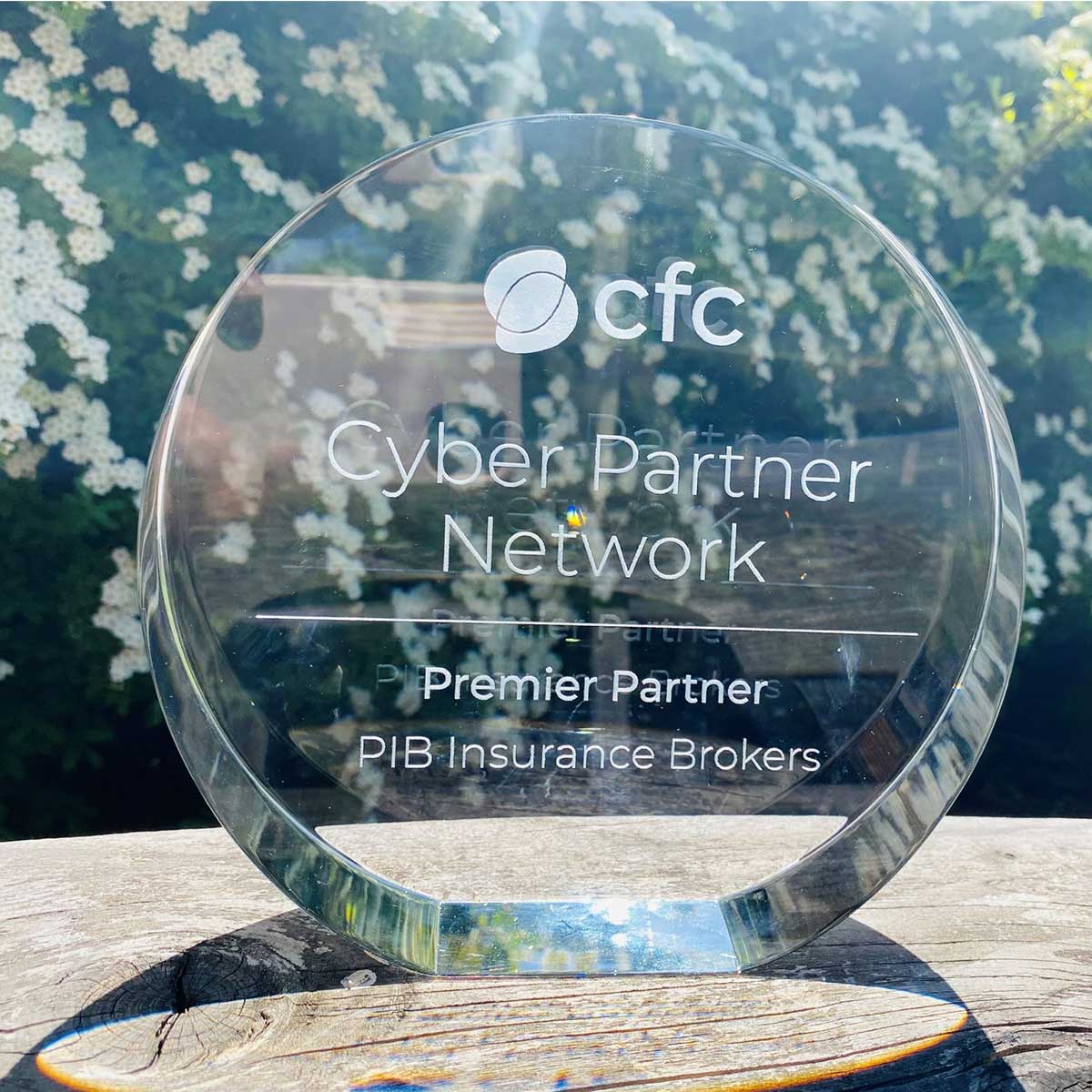 PIB Insurance Brokers receives CFC Premier Partner accolade 
Recognition of our commitment to helping businesses prevent a cyber attack
Find out more
We are very proud to have been recognised by CFC as a Premier Partner within its Cyber Partner Network.
CFC was one of the first companies in the world to sell cyber insurance policies online and has been building market-leading solutions for some of the insurance industry's biggest challenges for more than 20 years.
The CFC Cyber team has selected a few top performing brokers as Premier Partners based on the strength of their relationship with CFC and significant potential for future growth. The Premier Partner accolade is a real achievement for PIB Insurance Brokers, bearing in mind only a select few brokers have been awarded this status, when approximately 300 brokers across the country place cyber insurance with CFC.
Rob Hughes, MD Broking and Placement said: 'We launched our Cyber Panel two years ago to help our clients protect their businesses against the risks of a cyber incident, which can be more devastating than a traditional fire or theft type loss. Being recognised as a Premier Partner by CFC is a great achievement in our commitment to helping businesses mitigate risks. With access to enhanced service levels, which we can pass on to our clients, we can continue to help them protect their businesses.'
Lindsey Nelson, Cyber Development Leader, at CFC said: 'We are very pleased to be working with PIB Insurance Brokers and the Cyber Panel. We're proud of our position as a recognised leader in the provision of cyber insurance for businesses from small start-ups to some of the largest global corporations, and by working together, can support in delivering a world class solution to PIB Insurance Brokers' clients.'
For more information, please contact your local branch of PIB Insurance Brokers.
30.06.2021